Oce CS2344 Graphic Colour Printer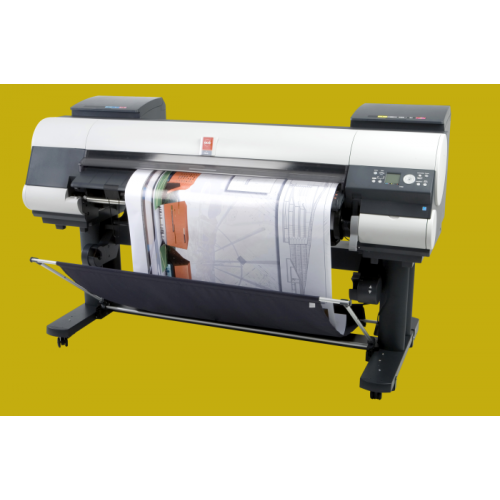 Product Description
Océ CS2344 44" Wide format colour inkjet printer
Great Deals available!
This economic wide format colour printer broadens your colourful horizons. For your large format Photo Prints and technical CAD plans, this wide format colour printer combines vivid colours, sharp line renderings and creates excellent output. Simply the most convenient CAD & Graphics printer ever whether indoors or outdoors.
Large format printing benefits
Easy to operate wide format colour printer
Consistent output for large format printing
High light fastness, because of  8 pigment ink
Unique media profiles for indoor & outdoor
Low costs inkjet plotter with outdoor possibilities
Wide format inkjet plotter for CAD & Graphics
Clear communication even under pressure. Whether it's engineering designs and drawings, architectural plans or professional graphics, you will see the difference in large format printing and in sharpness and clarity. The Océ CS2344 is reliable and very easy to operate. Printing widths from 24 inch to 44 inch!
Every wide format inkjet plotter will be bundled with Onyx CADPro HPGL/2 software. Print all your files without opening via the hotfolders and RIP.
Even overnight printing possible with the (optional) media take-up unit.