Oce 9400 Digital Mono A0 Printer 2nd Hand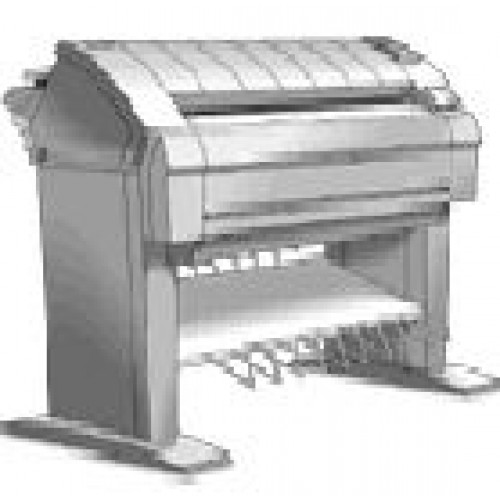 £1,000.00 Ex VAT
Inc VAT £1,200.00
Product Description
Oce A0 networked Digital Mono printer
Fast Performance.
The powerful new controller in the Oce 9400 matches the quickly changing engineering and IT worlds. It also prints all of your complex vector, raster or hybrid raster-vector files at up to two AO documents per minute. Thats Considerably faster than the fastest inkjet printers on the market. And our improved network interface fits seamlessly into your existing set-up for fast, no-hassle operations.

Best buy for engineering.
Speed, functionality and low cost have made the Oce 9400 the best in its class for business varying from small copy shops to large manufacturing companies, and from central, in-house repro to decentral CAD departments. And Oces fully integrated design provides efficient, seamless performance. Multi-print jobs and smaller distribution runs can be completed in a fraction of a normal time for further savings.

Superb quality.
Oces exclusive imaging technologies provide suberb quality drawings on plain paper. Thin lines are printed with exceptionally high precision. Copies are clear and crisp, even from poor originals, thanks to our automatic enhancement. You will appreciate the outstanding quality of Oce output.

Human friendly design.
As with every Oce system, environmental issues, such as reduction of noise, heat and ozone emissions, play an important role in the design of the Oce 9400. Ozone emissions are far below the accepted standard and the spotless toner system allows completely dust-free refiling. Just a few of the important details that make it fit more easily in your working environment.

On-demand performance.
The Oce 9400 is also the most reliable engineering printer on the planet. It has proven itself in just about all circumstances and climates-from Siberia to Africa.