Oce 7051 A2, A1 A0 Plan Copier Refurbished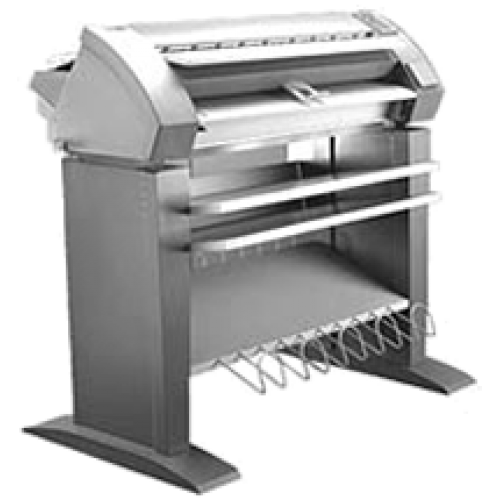 Fast, high-quality copies, made where and when you need them. With no warm-up time, and user-friendly
operation. Those are the key benefits of the Océ 7051 line of wide-format plain paper copiers. Add the right combination
of time and labour saving automated features, and you have the copier you need for everyday use in the drawing
office or central archive. From Océ, the worldwide leader in wide-format copying and printing.
High-quality, durable copies With the Océ 7051 you get excellent copies every time, even from old or less-than-perfect
drawings. The unique Océ fusing system is completely free of silicon oil, ensuring spotlessly clean copies.
Copies are water-resistant and allow easy manual correction, thanks to Océ's direct fusing process.
Place it where you need it You can place the Océ 7051 right in the middle of your office or any
other working area, thanks to its minimal ozone, noise and heat emission levels. As you'd expect
from every Océ copier, the Océ 7051 is extremely energy-efficient. And it works perfectly with chlorine-free and recycled paper.
Filters
Application
Plan Copying