HP Designjet T130 Printer Paper roll Semi-Translucent Inkjet Plotter Paper 60gsm A1 24" 610mm x 50m 4 Roll Pack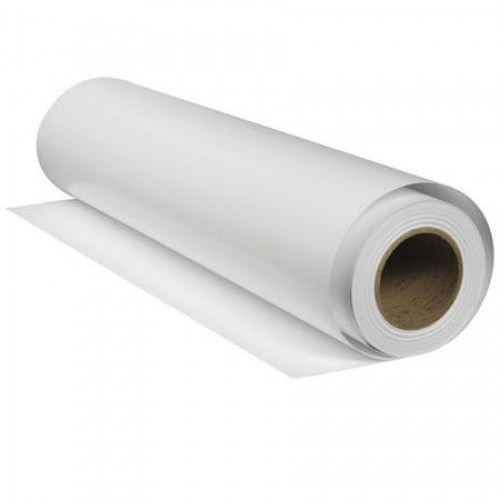 This 60gsm lightweight semi-opaque inkjet plotter paper is a CAD report grade paper and is excellent for printing in monochrome but it has the added advantage of holding line colour well. This paper has been universally tested for use with any dye or pigment inkjet printer. It is a smooth, white paper with a uniform composition, different to tracing paper which although translucent has a grey appearance.
This paper allows a certain amount of 'show through' which makes it ideal for tracing and overlays and is widely used by pattern makers for creating sewing patterns. It is also a popular paper for producing check plots and copies using a dyeline printer due to it's semi-translucent quality. An added bonus is reduced postage costs due to its lighter weight if you are distributing your drawings by post.
The lightweight nature of this paper means that it may not be the ideal choice if your prints are subjected to a lot of handling or scanning. If this is the case, we recommend an 80gsm or 90gsm uncoated plotter paper, the heavier weight providing more durability.
If you would like some help and advice on selecting the right paper for your application, or would like to order a sample of this paper, please call our knowledgeable sales team on 01296 393700.

Filters
Application
Sewing Patterns
Ink Compatibility
Dye, Pigmented
Media Type
60gsm Semi-Translucent Plotter Paper
Media Weight
60gsm
Roll Width
610mm
Size Format
Roll
Length
50m
Our lightweight semi-opaque 60gsm paper offers great benefits. Traditionally, this paper is used for CAD prints that can also be copied using a dyeline printer. We also recommend this paper for check plots and is suitable for plotting monochrome and colour line drawings. It is also widely used by dress makers wanting a translucent paper with a smooth surface which is whiter than traditional tracing paper.